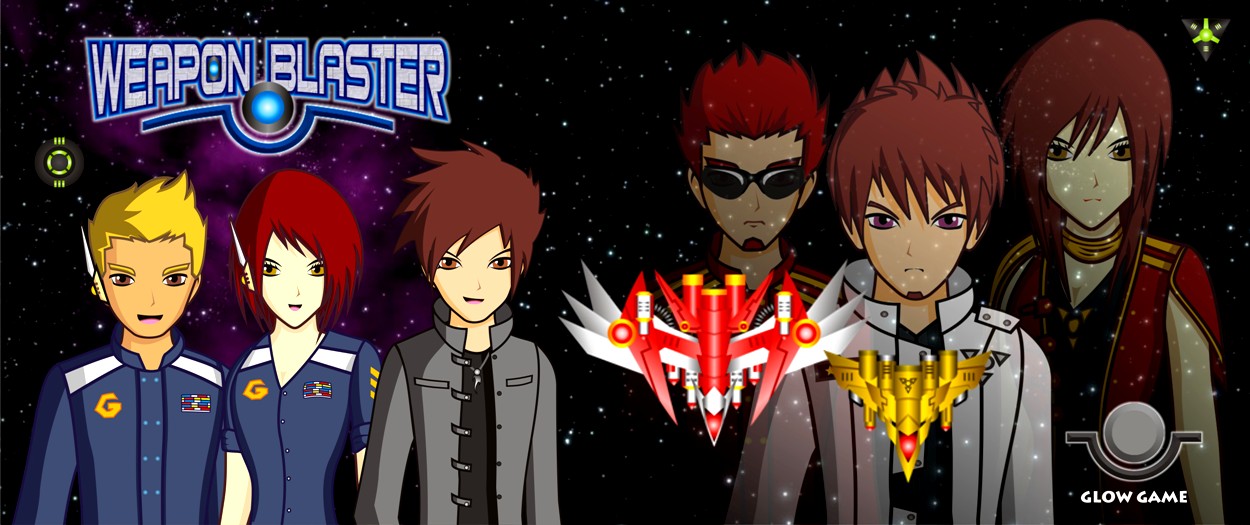 Weapon Blaster
A downloadable game for Windows
English :
Aircraft battle against terrorist organizations, their weapons are very powerful and unknown,
that they have allied with aliens force.

The mission is to destroy all that is associated with this terrorist organizations,
and in the end you'll fight with powerful enemy that is called Aura the General of terrorist organizations.

and many also the secret weapon that need to be revealed in some places with mysterious puzzles.

Indonesia :
Pertarungan pesawat tempur melawan organisasi teroris, senjata mereka sangatlah kuat dan tidak diketahui,
mereka telah beraliansi dengan kekuatan alien.

Misinya adalah hancurkan semua yang berkaitan dengan organisasi teroris ini,
dan pada akhirnya kamu akan melawan musuh yang sangatlah kuat yang dipanggil Aura General dari organisasi teroris.

dan banyak juga senjata rahasia yang harus diungkap di beberapa tempat dengan puzzle yang misterius.
Features:
- Save and Load game progress
- Upgradable Weapon and some secret weapon
- Available languages: English & Indonesia
- Level selection
- Power Up
- Boss fight with it's unique weapon
- Different Background music per level
System Requirement :
- OS: Windows XP or above
- RAM : 1 GB
- Graphics: 256 MB graphics or above
- Hard Drive: 120 MB available space
- Screen resolution: 800×600 or Above
- Sound Card: DirectX 9.0 Compatible sound card
Contact Person :
e-mail : hari.cloud0205@gmail.com
Some Background music this game is free, you can download it if you like, on download demo below X))
Beberapa Background musik game ini gratis, kamu dapat mendownloadnya jika kamu suka, di download demo di bawah x))
---\\(NOW THIS GAME IS FREE)//--- have fun

Install instructions
1. Extract Weapon Blaster.zip
2. Install Bitsumisi font (BITSUMIS.ttf)
3. Run the game
Key:

F4 : Fullscreen / Windowed mode
F9 : Take Screenshot
CTRL : Shot / Charge / Confirm
SPACE : Confirm / Speed up text box
BACK SPACE : Cancel
P : Pause

email : hari.cloud0205@gmail.com
Glow Game (Hari Cloud) © 2014